Taobao is famous in china same as Amazon in the world,It's a Chinese version of Aliexpress.com,you almost can find everything you want to purchase in this site with very low price,you need place order from suppliers with credit card payment option.definitely is more cheaper than aliexpress.95% taobao suppliers provide free shipping within 1-3 days delivery time in local china.
However,Taobao doesn't have english version.So we will guide you how to use taobao service.
You need use desktop computer to open taobao page from Google chrome browser,click mouse right key to find translate tool,then u will be ready to go.
If you want to search a product in taobao,the easiest way is just put product name in english to search.if you want the exact product,you can download taobao APP to scan the product photo to search.
1.Registration with your own mobile number: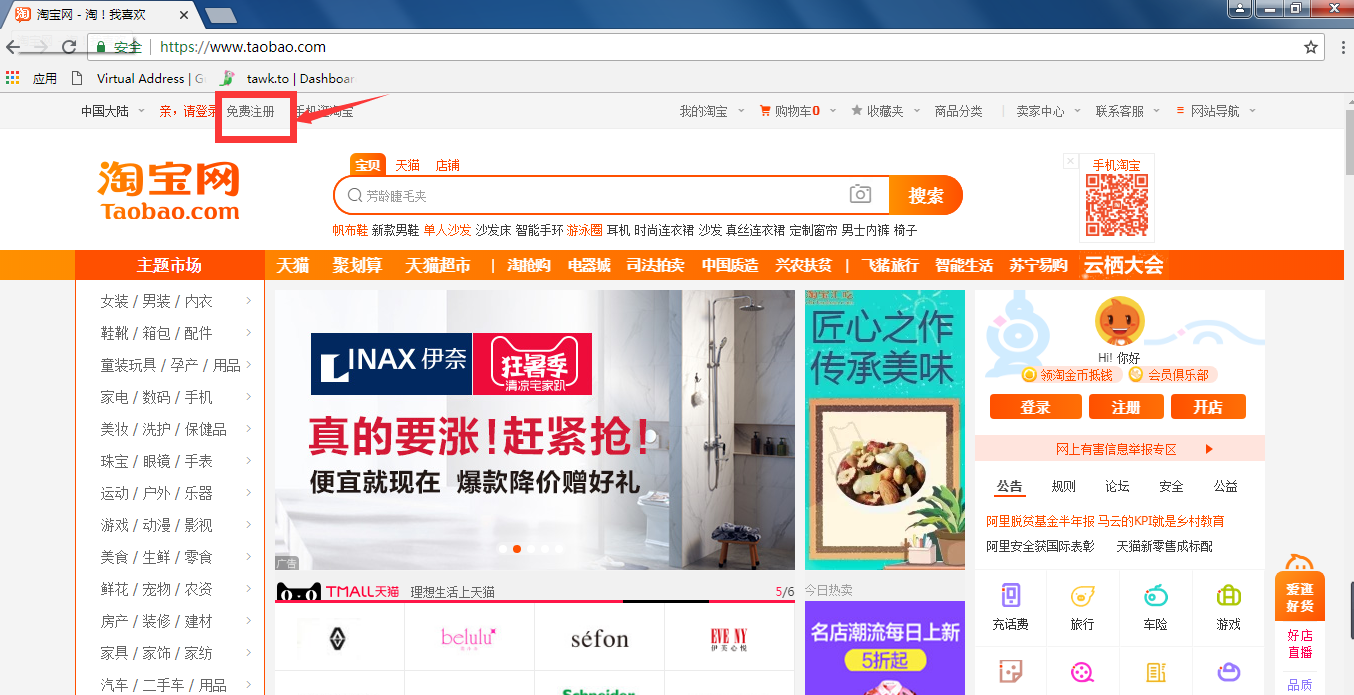 2.Agreement confirmation: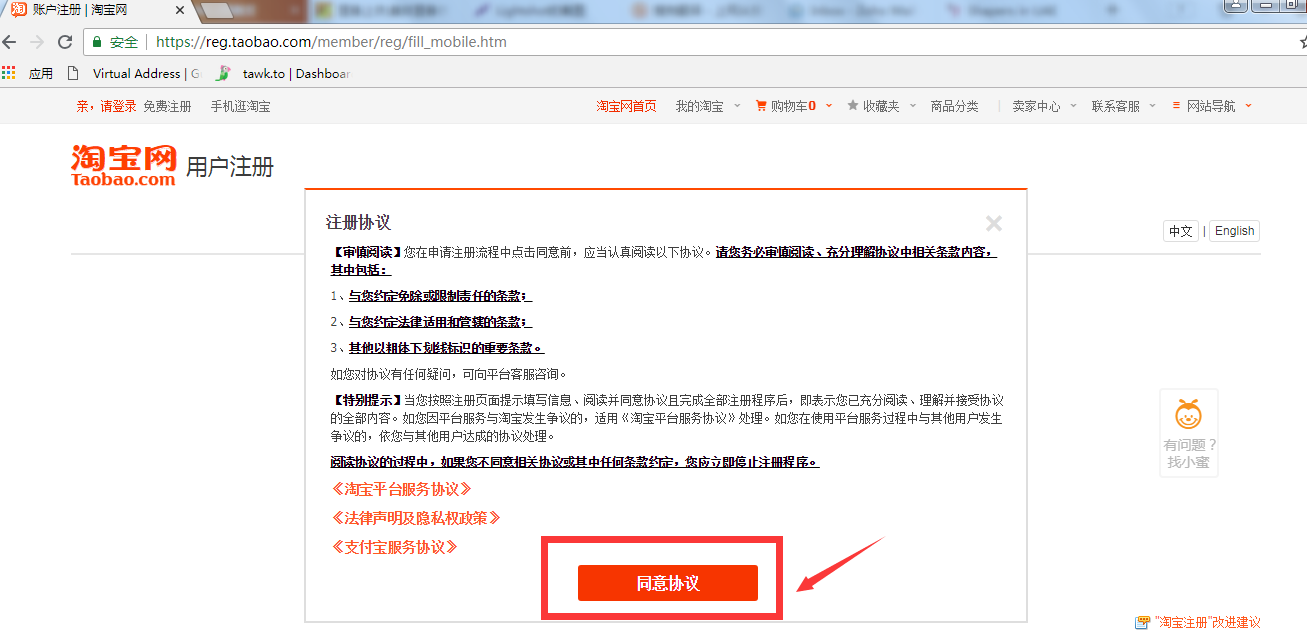 3.Fill in the blank with your own mobile number and verify it: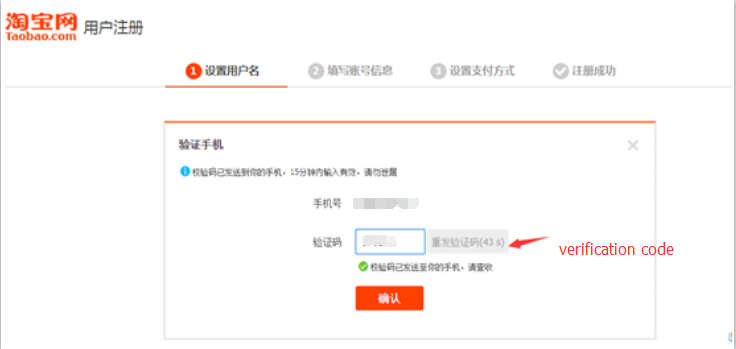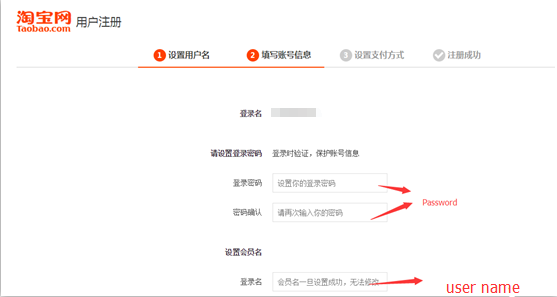 4.Fill your visa card information: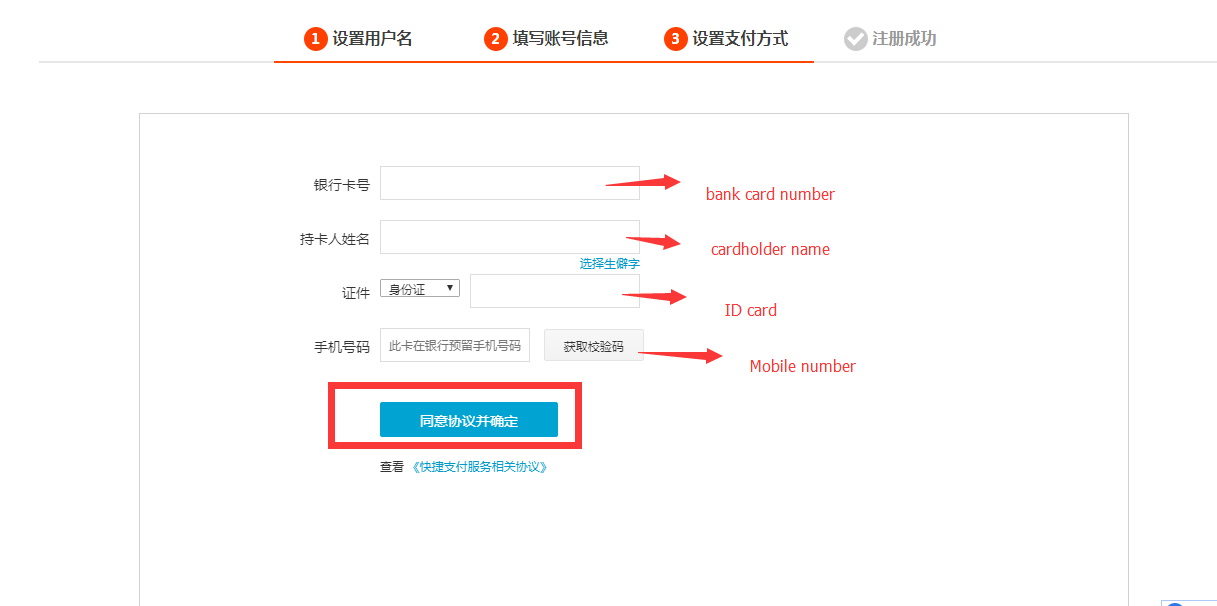 5.Click the yellow square to add your shipping address: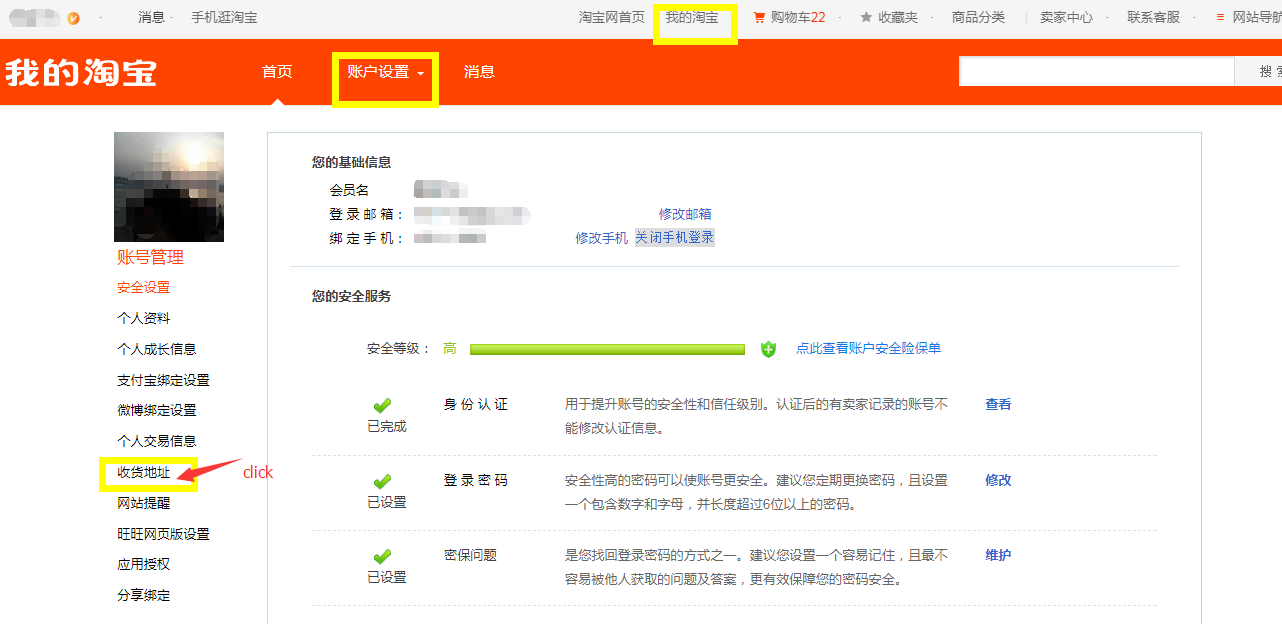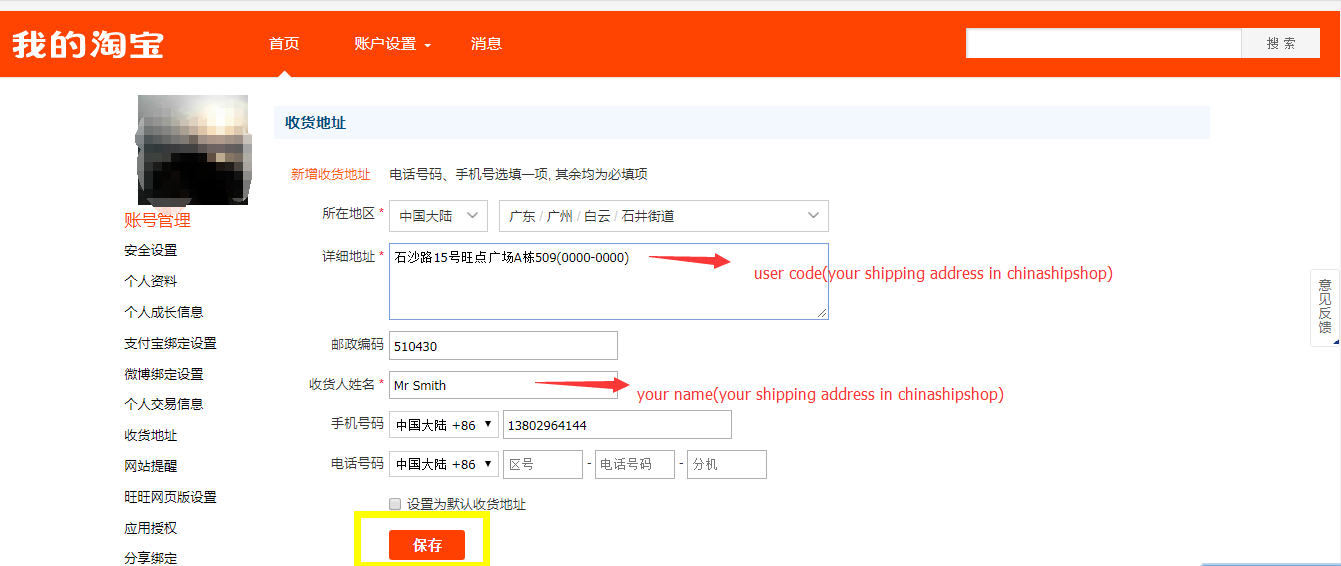 At last,if you still have trouble to purchase from taobao,you can contact our on line agent for assistance or you can use our shop for me service.